I recently had the opportunity to sit down with long time local barber Brent Nelson of Barbers of the Lowcountry to learn a little about his family and business…
Tell us about your business
My father Lou and I moved to Hilton Head from New Orleans, LA. and started Barbers of the Lowcountry in the fall of 1997 on Hilton Head Island about 6 years after moving here. We began as a just a small two man shop…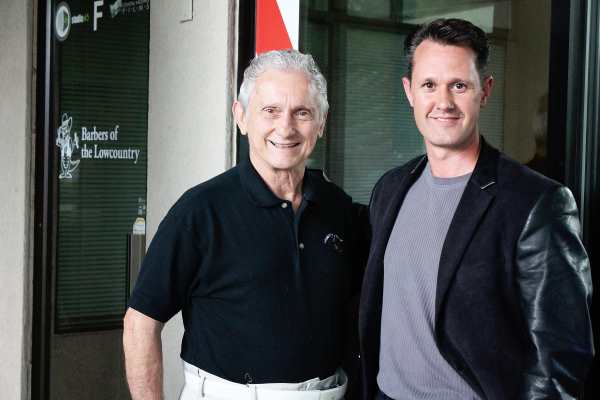 … and around 1999 Lou decided to branch out and become an expert in the nonsurgical-hair replacement side of the industry offering our clients an alternative to losing their hair. It quickly grew to where Lou needed help and enlisted me to also become an expert in the process. Many men see their identity through their appearance and hair loss becomes a psychological issue for them. We are happy to be able to provide a solution.
We moved the shop from Hilton Head Island to Bluffton in 2007 when the economy started to change for the worse. During the downturn and the multiple franchise shops that began to open we noticed a change in our business. I always have an attentive ear to our clients who would randomly say things like "Why don't Barbers shave anymore?" or "Is it illegal to do straight razor shave?" So we thought offering straight razor shaves would be a great way to set Barbers of the Lowcountry apart from its competitors. I began developing a system that we now call "The Luxury Shave." It takes about 40 minutes and consists of a series of hot towels, pre-shaving lotions, cleansing soaps and soothing aftershave balms that will make any man feel like a king. We also decided to introduce a couple of high-end wet shaving product lines that continue to fly off the shelves.
It's a family affair … tell us a bit about that…
While growing up in New Orleans Brent always dreamed of working close by his father Lou. When Brent graduated high school Lou suggested to Brent to go to barber school and work with him and his cousin who owns The Barber Shop on Hilton head and Brent did just that in 1993. We have a great working relationship and we never get tired of being around each other.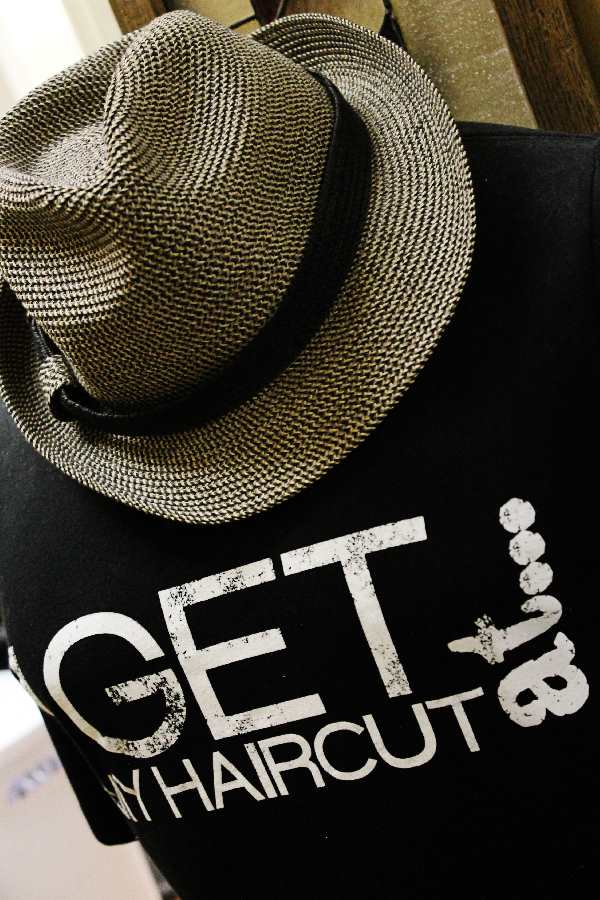 What do you most enjoy about living in Bluffton?
I love living in Bluffton because of its simple beauty and it's so laid back. Yes it is a much slower pace than New Orleans or any major city but that's what is nice about it. Last week my wife and I went to the concert in Palmetto Bluff and as we were sitting on the lawn listening to the music I looked and turned to her as the cool breeze off the May River hit my face, we are really blessed to be able to live in this area. When you think of it there really is a lot to do here in Bluffton.
You recently purchased a new home … tell us about it and the area you choose to live in…
My wife and I just recently had a home built in Southern Oaks at New Riverside. We simply love the area and our neighbors. We are fortunate to have a lake in our backyard where most mornings I sit on the back patio drinking my coffee thanking God for allowing us to live in the beautiful part of the country and some evenings sitting in the same place enjoying a nice Rocky Patel cigar watching the alligator in the water being taunted by the white egrets that fly by.
Homes for Sale in New Riverside
#new-riverside#
What are the top three tips you have for the proper shave?
I have three tips to get that barber shop close shave at home:
1) Use a glycerin based shaving cream
2) Use a high quality pre-shave oil
3) Make sure your beard is thoroughly softened either by a hot shower or by applying hot towels on your face prior to the shave.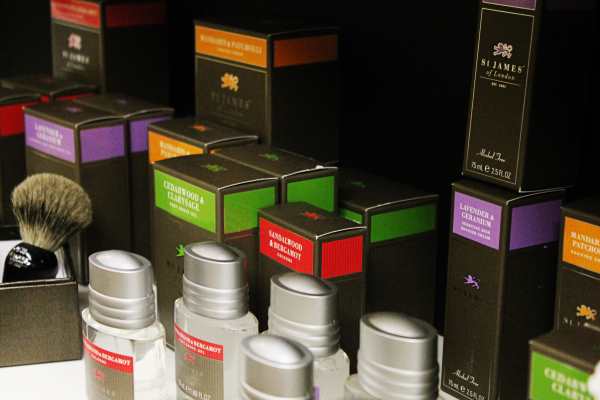 What have you seen change over the years in the barber business?
What I have noticed change in the barber industry over the past few years is exciting. More barbers are shaving and more barbers are being recognized as producing art. There has been a major insurgence in the industry with barbers really creating styles that are a cross between the 50s pomp with the current trend of a fade. It's a real stylish look that can be worn as a business man and someone going out on the town. Very flexible style. Because of the artistic flare and the more common use of straight razors that has risen in Barber shops more and more cosmetologist are crossing over to become barbers because the only difference between a barber and a cosmetologist is that Barbers can use a straight razor and cosmetologist can do manicures.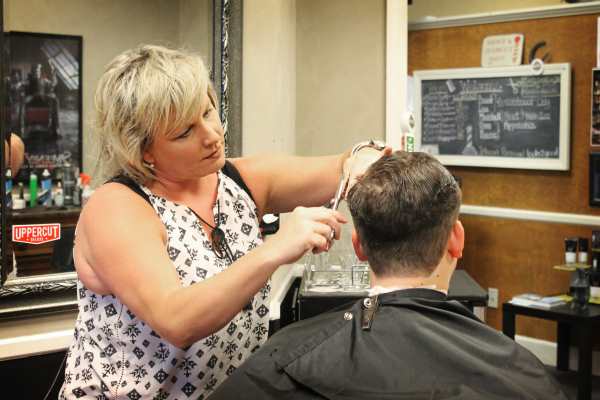 What are the top three things you tell out of town clients they can't miss seeing in Bluffton?
Well one thing I tell people is if they do not have a home church and are looking for a place to experience a relationship with Jesus to visit First Baptist of Bluffton. Great people and it is not like your grandmas First Baptist Church. I would also have them visit the Bluffton Farmers Market on Thursdays and if you are like me and enjoy a nice cigar stop by Peaceful Henry's!
Contact
I've been going to Brent for years and if you're in need of a great haircut and shave in a fantastic barbershop give them a call at 843-815-4423. You can also find them online at BarbersoftheLowcountry.com or just stop by to see for yourself. They are located in Bluffton, in Sheridan Park, across from Sonic and next to Island Bagel.