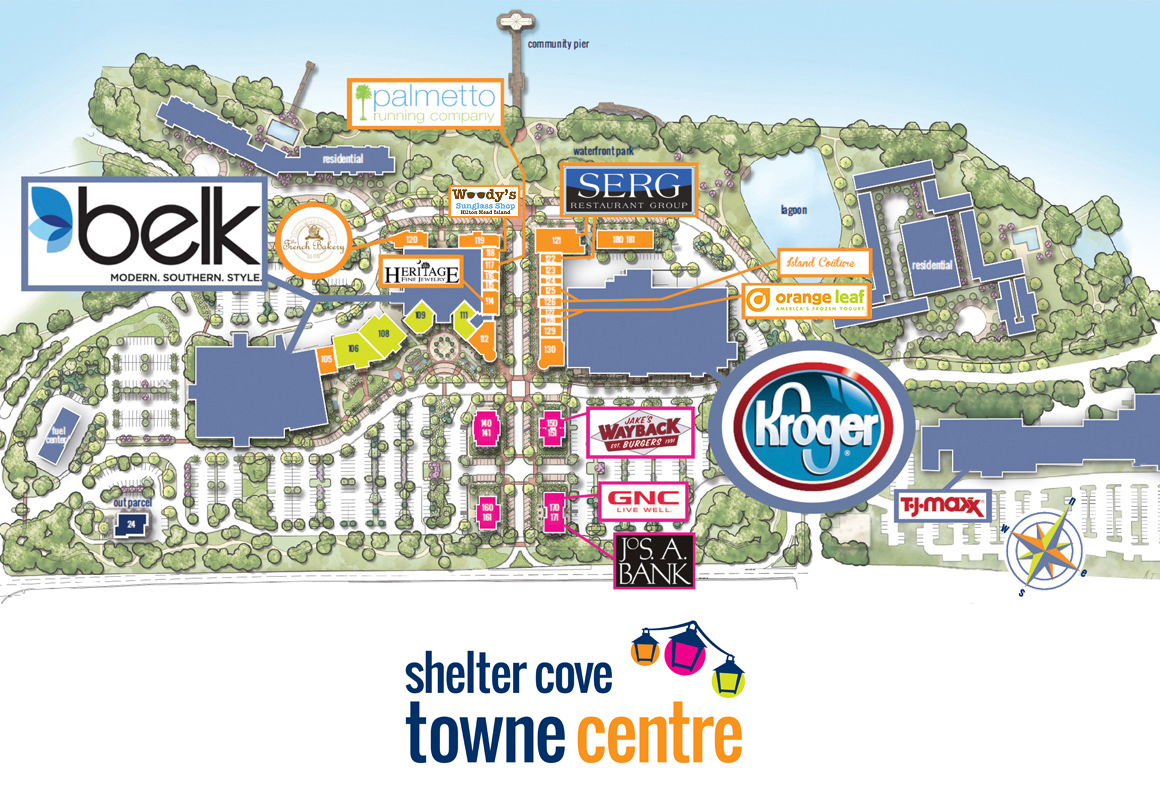 If you haven't been by the new Shelter Cove Town Centre to see the progress that is taking place you might want to stop by. The 290,000 square feet of retail space has large retailers like Kroger and Belk already in place with new stores like JoS. A. Bank and GNC nearing completion. Other planned retailers include Palmetto Running Company, Player's Word, Woody's Sunglass Shop, The French Bakery, Heritage Fine Jewlery, Jake's Wayback Burgers and a new SERG Group restaurant overlooking the Broad Creek.
Shelter Cove Villas for Sale
Shelter Cove Villas for Sale
16 Properties Found. Page 1 of 3.
Also in the works will be a 5-acre park and 210 luxury waterfront apartments hopefully to be completed in 2015. The cost of the .5 million dollar park is being split between the developers and the town of Hilton Head. The overall project is expected to bring in about 450 new jobs and over 5 million in annual sales tax revenue. So far the response to the project has been positive and hopefully more retailers will come on board to fill the remaining retail space.
It is nice to see new life given to the previous Mall at Shelter Cove and I look forward to seeing the impact of this revitalized shopping center in years to come.
Oceanfront Homes for Sale
#blog-footer-oceanfront-homes#
Oceanfront Villas for Sale
#blog-footer-oceanfront-villas#
Golf Homes for Sale under ,000
#blog-footer-golf-view-homes-hhi-under-600#
Bluffton Homes for Sale under ,000
#blog-footer-bluffton-homes-under-500#