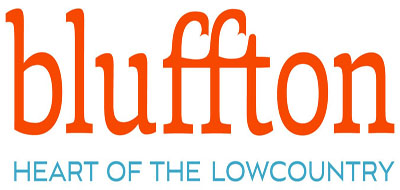 If you read my blog, "Why Should I Live In Bluffton" from February 2014 thank you and if you haven't read it yet, be sure to click back to it after you read this to see even more about Bluffton.
Now that so many of you have finally been able to unglue that snow shovel from your hand and have gone to the chiropractor to crack your neck and realign your back, you may be able to think clearly– I am happy you made it through! Yes, it is true we did suffer right along with you here with some days in the 50's- one night we even had a freeze that canceled school and damaged some of our precious palms. Many of us forgot what cold was like until that day – but we toughed it out like you did and had to wait to play golf until the next week!
Since Spring hit we have been busy with our relaxed lifestyle in Bluffton. You might think "busy" and "relaxed" don't belong together, but it all depends on where you live – in Bluffton we know how to make it work!
We popped open our umbrellas for a trip across the bridge for the RBC Heritage Open, we ate all the good food at the Taste of Bluffton, we shopped 'til we couldn't pull our wagons any longer at the community yard sales, we went to the circus down by the bowling alley, we played a little golf and tennis, opened our pools, and the list goes on…
Bluffton is an active community that enjoys having a good time, being together and helping good causes. Take a look at the upcoming "Bluffton Sunset Party Series" for the Friday night celebrations on the May River.
http://www.bearfootsports.com/blufftonsunset.htm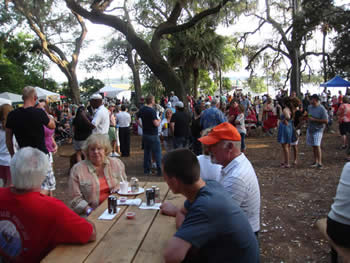 As you can imagine, I have been all over Bluffton showing beautiful homes and communities with smart folks who have decided enough was enough, now is the time to move here. We have a great selection of homes in all sizes and budgets, interest rates are still low and both buyers and sellers seem to be happy. This is a great time to buy and sell! I am sure you've seen the news and read the reports.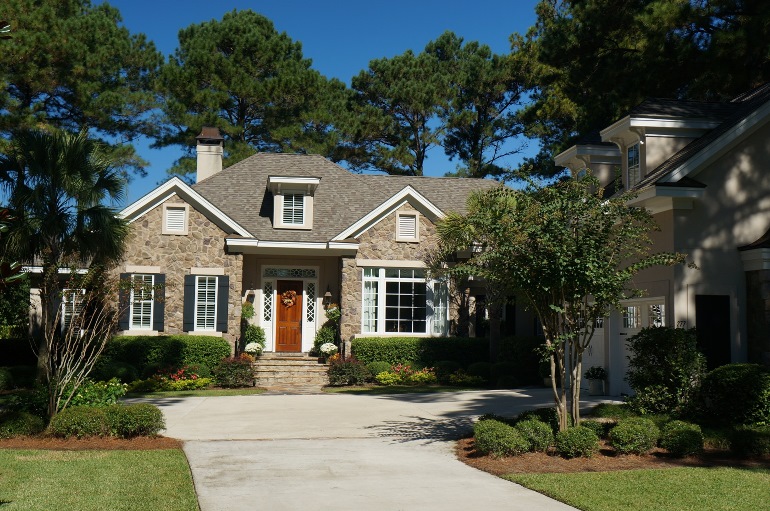 Take a look at this beautiful home in Belfair
While touring homes, I often try to point out to my clients how Bluffton is so special…and the beauty of nature is always first on my list.
While exploring our communities in the spring, we are sure to find the heartbeat of the Lowcountry alive and flourishing in mother nature's playground. From a Belfair rookery, take a look at the endangered Wood Stork and babies.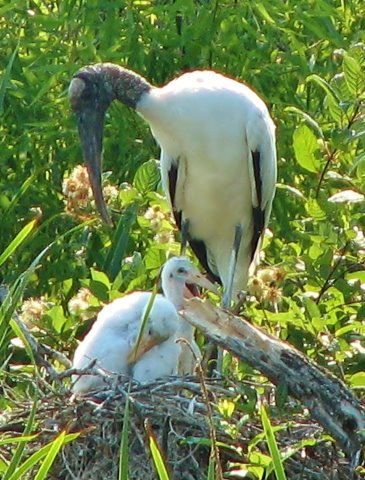 We also find another of our other Bluffton neighbors in most every pond and lake, the not so endangered alligator, often spotted hanging with their little friends.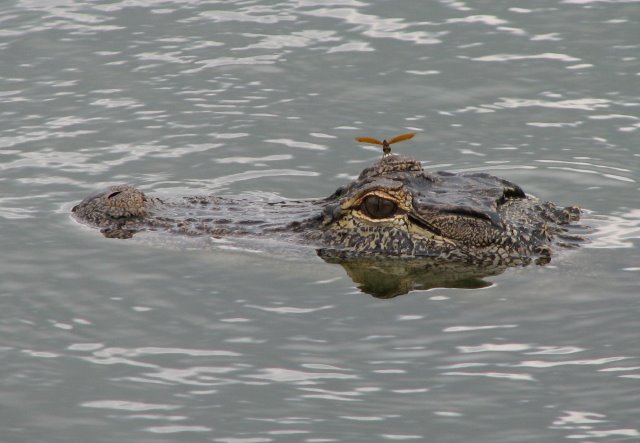 The green/brown Anole with its glorious throat fan starts to bask in the sun's warmth as soon as I do too. These little guys seem to pop up on every gate I open all season.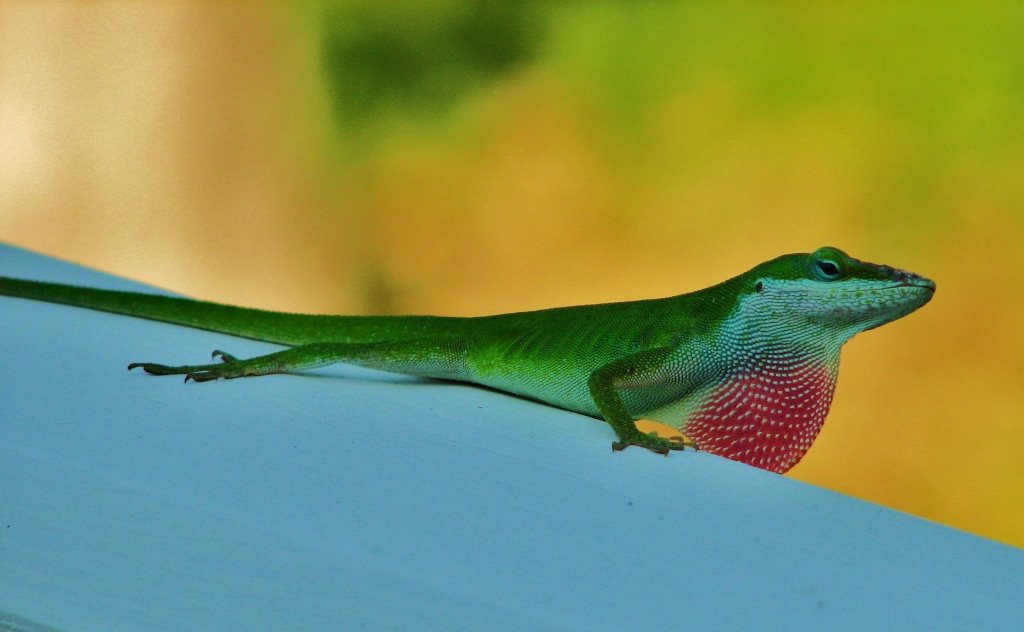 .
And if you know me, you know I love the water (and food)! Some days, when I'm working in Moss Creek, it's off to the porch of the clubhouse for lunch to watch the tide roll in or out in of the marsh.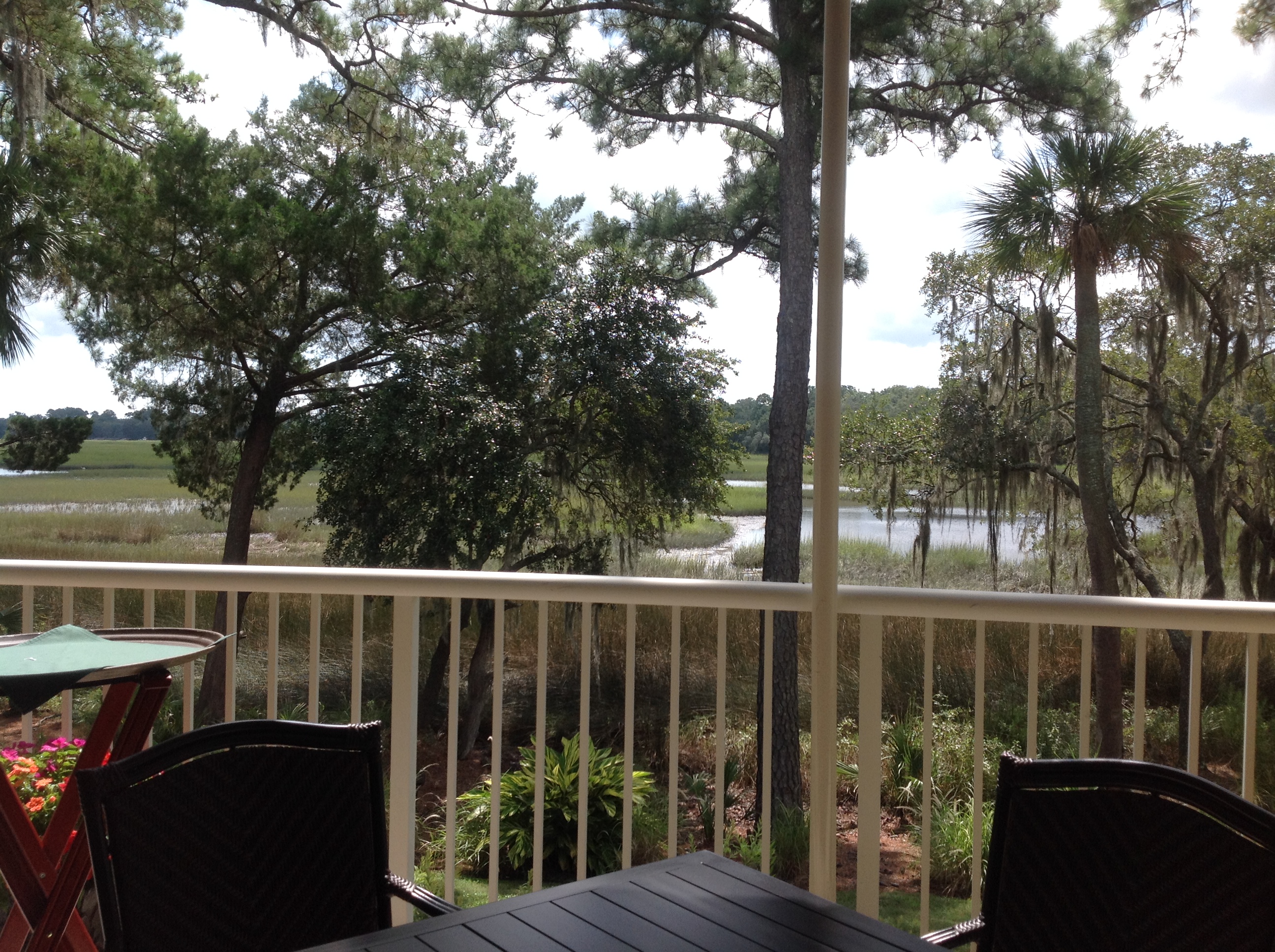 There's nothing like the smell of pluff mudd and sweet potato fries to remind me that it's Spring in the Lowcountry!
You might have thought that I didn't really talk much about real estate this time, but I did- in Bluffton each home is so special because of where we live, not just what we live in.
Notice our new Bluffton logo at the top? Find the two hearts- to me those hearts stand for our Bluffton neighbors in people and nature as one community. That's why I choose to live in Bluffton. I hope you can join me here too if this sounds like the lifestyle you'd enjoy give me a call!
Oceanfront Homes for Sale
#blog-footer-oceanfront-homes#
Oceanfront Villas for Sale
#blog-footer-oceanfront-villas#
Golf Homes for Sale under ,000
#blog-footer-golf-view-homes-hhi-under-600#
Bluffton Homes for Sale under ,000
#blog-footer-bluffton-homes-under-500#