Sometimes newcomers to the island will ask me if there is enough to do here. I always tell them you can be busy all the time if you want to. Besides the beach, golf, tennis, boating and biking, there are lots of festivals and even free events for gardeners, cooking lessons, and lots of other things. Since I've moved to Hilton Head, I have learned a little about gardening in the South. I recently went to a free lecture at one of the local greeneries about planting an herb garden. The speaker passed out herbs for each of us to smell and even taste and suggested ways to use them in recipes.
One of the best restaurants on the island has cooking demos where you can watch a great chef in action and then enjoy the delicious menus he has prepared.
Last week my husband and I went to the Arts Center of the Coastal Carolinas to see Chicago. This theatre has 5 shows each year and they are really just as good as those on Broadway in my opinion. In addition, there are some local theatre groups and the shows are always great.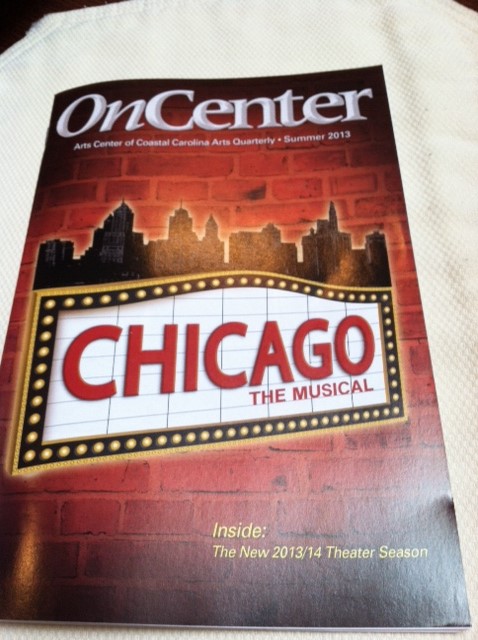 There's a wonderful Women's Association which has a luncheon each Fall with interest group tables where you can select those of similar interests and meet new people. There are book clubs, travel clubs, financial information seminars, art groups, opera groups, and many more. There's even a Couples Gourmet Group which has four dinners each season with 8 people at each dinner in someone's home that you may have never met. They also have a kickoff cocktail party, a Christmas party, and a men's picnic in the Spring.
It's a wonderful island with a wonderful lifestyle! Wouldn't you like to be part of it? Take a look at some homes for sale on Hilton Head Island, SC.
Oceanfront Homes for Sale
#blog-footer-oceanfront-homes#
Oceanfront Villas for Sale
#blog-footer-oceanfront-villas#
Golf Homes for Sale under ,000
#blog-footer-golf-view-homes-hhi-under-600#
Bluffton Homes for Sale under ,000
#blog-footer-bluffton-homes-under-500#