It was a fun bicycle ride on Hilton Head Island from Palmetto Dunes to Saint Andrews By The Sea United Methodist Church on Pope Avenue. Linda Warnock, the controller at Dunes Marketing Group, organized the bike club Kickin'Asphalt, Road Fish bike shop, and the Realtors and employees at Dunes Marketing Group to collect and deliver food, toys, and coats to the soup kitchen that is open on Fridays for lunch at St. Andrews UMC. Our bikes were loaded down with the joy of giving as we cheerfully brought the generous offerings to the church.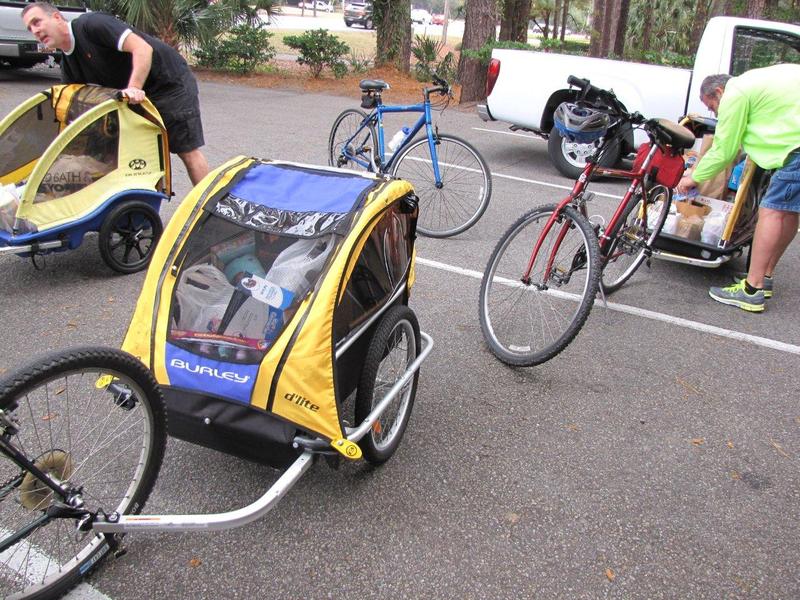 When we unloaded all the bikes and Burley trailers, it completely filled the kitchen and tables with food, toys, and coats. There were tears of joy and thanksgiving shed knowing that many folks going through tough times will be touched by the generous donations. It was a great day for the Saint Andrews By The Sea soup kitchen folks and we all felt better in body and soul for being part of the event. It was filled with fun and with the sense of loving community that I have so often experienced since moving to Bluffton / Hilton Head Island over three years ago.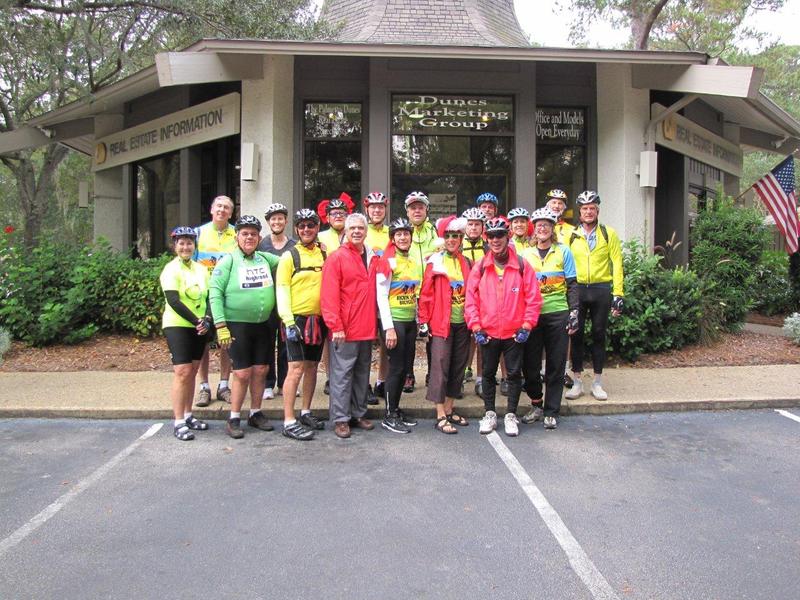 "Let's do it again next year!" everyone told Linda and I agree – hope you can join us!